This week I had a baby seat put on my cruiser. Yes my awesome flower-power super-fun bike-party beach cruiser is now a mommy mobile.
I had to get special work done to attach it because my bike is not meant for baby seats, go figure.


Ayla liked the ride and I would occasionally feel her little fingers tap my back (see video) She did NOT like the helmet, not at first. Lesson learned, put it on after she is in the baby seat.




Are we gonna get going or what???




Ayla had her first dip in the pool this summer, she LOVED it. She didn't want to get out, her little fingers were all wrinkled!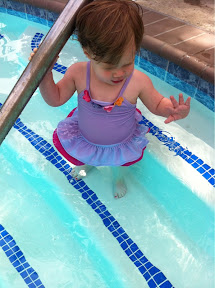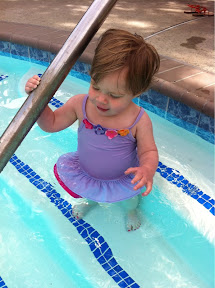 Matching Tootsies



I was going to post about fathers day, but I think that needs a separate post - too much going on, we are busy little bees! Buzz buzz

- Posted from my iPhone