Practicing my dexterity, sometimes I miss...
What are YOU looking at?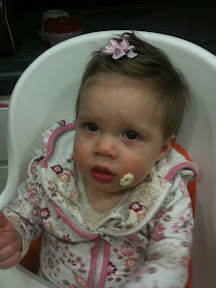 Busy bee, where'd my soccer ball go?? 2mins of Ayla. Bob and i now finally understand the FamilyCircle comic strip! If i could draw an Ayla dotted line around the living room, it would be hilarious. Btw, for you Facebookers, this is a YouTube video...
- Posted from my iPhone