Ayla has graduated from the bumbo to a high chair. We bought The Boon which has smooth castors and a pneumatic lift, so she can either sit at our kitchen bar or the table. I love it!
It's also a big hit with her cousin Gabby who likes to be spun and rolled around in it. Ayla seems to like it too.
This is what the full chair looks like...
Not to mention it goes nicely with our bar stools :-)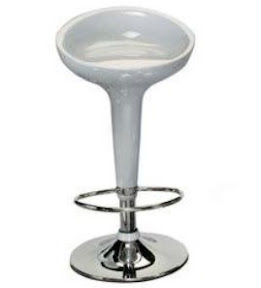 - Posted from my iPhone